Hi everyone,
Since I don't have to much time, with the holiday orders starting to flow in, I even have an order from Rosh Pina can you believe it. I am so honored that even in the most northern part of Israel they like my cupcakes!! I don't post as much as I like.
But I'll try to write an interesting post with a very nice cupcake recipe for the holiday's


honey cake cupcakes
1/4 cup softened butter
1/4 cup sugar
3/4 cup honey
2 eggs
1/2 cup buttermilk
1/2 tsp. vanilla
2 cups all-purpose flour
1 Tbsp. baking powder
1/4 tsp. salt
Honey vanilla butter cream frosting



200 gram butter room temp.

Honey according how strong you like the taste to be

,

1 tsp vanilla essence
175 gram confectioners sugar


10 ml milk at room temp.
Directions:
To make the cupcakes: Preheat the oven to 170°C. Line a 12-cup muffin tin with cupcake papers.

In a stand mixer, cream the butter and sugar until light and fluffy. Mix in honey, eggs, buttermilk and vanilla. Combine the flour, baking powder and salt. Mix into the batter until just blended. Scoop the batter into the cups evenly.

Cupcakes are ready when the tops spring back when lightly pressed, about 20 minutes.


To make the buttercream frosting



1. In an electric mixer fitted with the paddle attachment, cream the butter until fluffy and white for about 3 min.


2. add confectioners sugar (spoon by spoon and scrape the sides of the mixer bowl often), milk, honey and vanilla essence and mix for about 5-7 minutes at medium speed.
3. When the cupcakes are totally cooled down you can start decorating your cupcakes with the butter cream.


You can top the honey cake cupcakes with some toasted walnuts.
And here
http://www.youtube.com/watch?v=8Yl6IxVXUw8&NR=1
you can find some very nice different ways to decorate your cupcakes, I have posted this link before but I find it so nice, so I am posting it again.
Here is something nice!
I love silhouettes, you can make such beautiful creations with silhouettes, and it's like very trendy again.
Now one of the blogs I love and follow, the crafting chicks, had a post on how to make those silhouettes. So here's the link an enjoy!!!
http://www.thecraftingchicks.com/2010/04/silhouettes-for-mothers-day.html
(also a wonderful blog on silhouettes - http://simplysilhouettes.blogspot.com/)
http://simplysilhouettes.blogspot.com.html
























































And for dessert
some sweet and inspirational dessert tables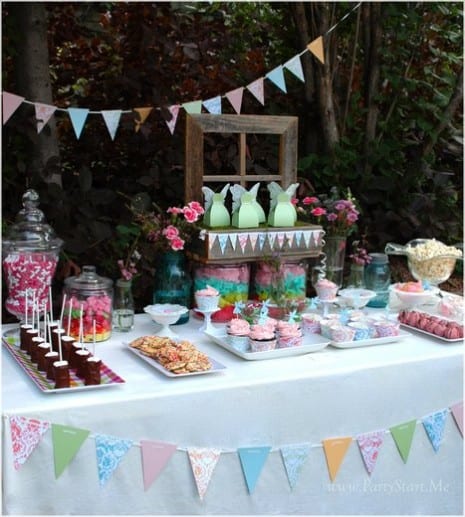 For some last words I would like to tell you that if you have any questions or suggestions you can always contact me, in Hebrew, no problem!